Our international congregation is part of the Church of Scotland, a Presbyterian Church with a long and rich history of involvement with the wider world. We exist here in Geneva to minister to English speaking people who want to worship in the Reformed tradition, and to encourage them in the Christian faith. We aim to be self-supporting financially, and increasingly look to offer support to worthwhile projects, both in Geneva and other parts of the world.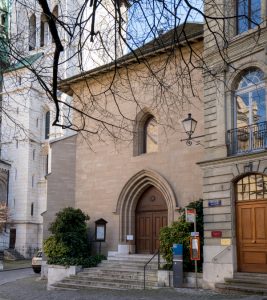 As a Presbyterian Church, our main decision-making body is the General Assembly of the Church of Scotland, which meets for a week in Edinburgh every May. Within that, we are also part of the International Presbytery, which consists of the fourteen congregations in mainland Europe. (Geneva along with Paris, Amsterdam, Rotterdam, Lisbon, Rome, Lausanne, Costa Del Sol, Brussels, Budapest, Regensburg, Bochum, Malta and Gibraltar, and also now incorporating Warwick, Bermuda and Colombo, Sri Lanka). Our Congregation is led by our Kirk Session; a group of ordained elders who meet to oversee all that we do, and a Congregational Committee who are delegated to oversee the financial side of our work.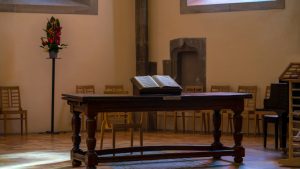 We are keen to build on our good links with the Swiss Churches and are also part of the fellowship of English speaking congregations in Geneva. There are many different denominations here, and we work happily together to promote our ministry to English speaking people.