Scottish Church in Geneva Supporting Children in Malawi.
Latest news from Ekwendeni:  Malawi September 2020
Ekwendeni Mission Hospital is a major Christian medical centre in northern Malawi, close to the main North-South highway. The hospital coordinates an extensive programme of community health and prevention, including education on HIV/AIDS, malaria, diarrhea and malnutrition. It also runs a rural development programme, coordinating agriculture, spring water protection, well-building, income generation, child spacing, village health workers, traditional birth attendants, and women's loan schemes.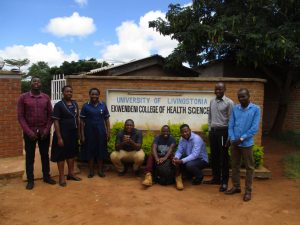 Youth Resource Centre
The Youth Resource Centre provides HIV/AIDS testing andadvice, social contact, lifestyle counseling, sports, and indoor games facilities, and outreach to many villages in the surrounding area through youth clubs and other community activities. We are its main financial supporter.We have supported the Youth Centre since 2005 and seen it blossom and develop from small beginnings to a thriving and active centre.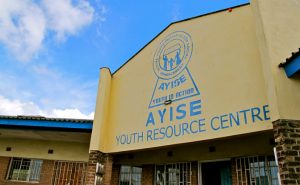 "NourishingMinds"
Building on the work of the Youth Centre, one of our Elders and her husband have started a new NGO called "Nourishing Minds". This aims to give schoolchildren in the districts served by the hospital a nourishing breakfast of maize/soya porridge every morning. So far, NM has built cookhouses in five schools, feeding over 5'000 children. Youth Centre members work actively in the gardens, which provide the porridge ingredients, and in building the cookhouses.
Links: www.nourishingminds.org